Danzco Pull Through Delimber
Danzco pull through delimbers are better by design. Their rugged construction and simple design make processing logs fast, from 20" to 2". Some of the key features of all the machines are: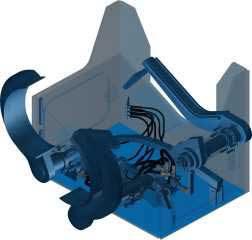 Knife Forward Design
This ensures that debris drops away protecting the hydraulic cylinders from damage. This eliminates cleaning around the knife stops and cylinders.
Shear Keys
Shear keys between the knife shaft and stop reduce repair costs when a log hits a knife too hard.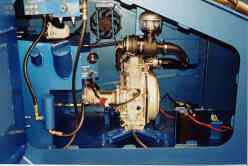 Easy Engine Access
Easy engine access means that fluids and filter are easy to reach. The 10 Hp air cooled diesel engine uses only 1-1/2 gallons of diesel per day and with no radiator to clean, or repair, cost of operation is the lowest in the pull through class.
Grease Manifold
A grease manifold for easy lubrication.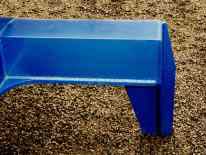 Ultimate Stability
Heavy duty legs dig into the ground with room to add logs for additional stability.
Delimber Models
| Model | Weight | Width | Length | Height |
| --- | --- | --- | --- | --- |
| PT20X | 7,000 lbs | 96" | 135" | 105" |
| PT20M | 7,000 lbs | 96" | 140" | 80" |
| PT20L | 7,200 lbs | 96" | 168" | 62" |
| PT20T | 3,000 lbs | 48" | 70" | 48" |
Click on a picture below for a larger view
Delimber Serial Numbers
If you are unsure where to find your delimber's serial number please click here.
Delimber Parts
To order parts please contact us for current pricing and availability. Call 360-264-2141, fax your order to 360-264-5105, or send an e-mail to sales@6kproducts.com.
We stock most replacement parts for the PT18, PT20H, PT20L, PT20M, and PT20X models. We can typically supply a non-stock part in 1 to 5 working days.
We also stock replacement parts for the L100 Yanmar Engine used in the delimber. We can usually repair damaged engines in 1 to 5 working days.
If you are unsure what part number you require please call, or use the manuals found above, to determine what you need.