Heel Rack Attachments
We manufacture quick change attachments that can mount to heel rack of your log loader with the addition of two bottom contact plates and two pin eyes. We also supply heel racks that already have the modifications for the attachments. Attachments can be mounted permanently if so desired.
Straight Blade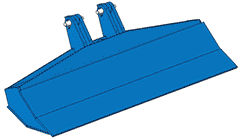 For building landings and repairing roads.
Stump Splitter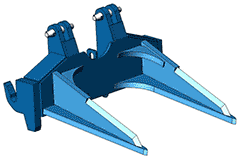 Reduces grapple maintenance when removing stumps.
Brush Rake
For scarification and land clearing.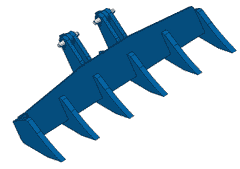 Wide Rake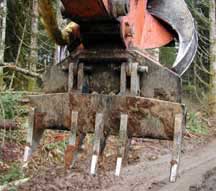 Narrow Rake
Skidding Winch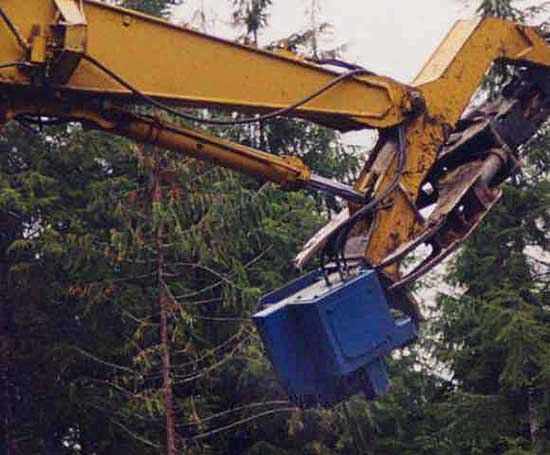 For picking up logs in small, steep areas. This winch has a 6000 lbs. line pull and a ratchet dog to lock and hold up to 50,000 lbs. of pull. Requires additional hydraulics. Click on the picture above to see a larger image.